Are you struggling with keeping track of your clients, suppliers or even memberships (whether personal or professional)? Make use of this unique service offer. I can remotely set up these databases. You can share the information with me via email, Dropbox or any other FTP and I will collate the information and send this back to you or manage it on a continuous basis. 
What is the cost of a lost membership? At least R200 – R400 per month? What Virtual 24-7 can offer is at least 6 calls per hour to make sure that you don't lose this valuable member or you don't pay the penalty of not paying your own memberships on time.
At R300 per hour – you can save at least R900 by making use of my services.
Do you to have a big pile of invoices at the end of the month and every month you have to struggle to get these together and submitted? At Virtual 24-7 I can assist you in putting these together clearly for any accountant. This can be done on a monthly basis at times that are suitable for both you and your accountant. Accountants can charge a fee of R500 per hour. A late submittance to SARS is even more expensive with the penalty fee.
Virtual 24-7 can make sure that all the documents are put in the correct format for your accountants to easily submit and process for R300 per hour. And remember – your time is not for free.
Any administrative needs that you would employ a Personal Assistant for, can be done remotely. This saves costs in office set ups as well as the extra amounts that needs to be paid for UIF and Tax. Don't waste money unnecessarily on the "extras" – as an entrepreneur, we all must save as much as possible and Virtual 24-7 gives you the helping hand you need without paying the extra amounts.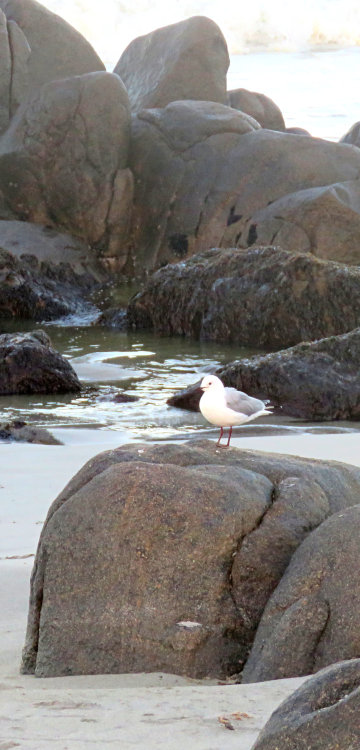 In the past few years, I've designed and created several websites and marketing material for my clients. I taught myself how to do this and then attended some short courses. Marketing is one of the areas in business that people do not realise is very important. Not just to have a website or social media presence, but also to put the right message in the material in order to attract the client that you need.
Social Media has also become one of the most important tools in our business world nowadays, and we do not always have the time to put on posts or updates on our various platforms, but I can assist you in ways to create these to go out automatically and even help you to write the correct message you'd like to put out.
The websites I create is always at a low cost, but beautifully designed and I especially pay attention to the writing as well. I work with a local South African Company, DotCube, for hosting services which is low in cost, but very high in service.
Contact Virtual 24-7 to make sure that you don't lose that amazing contract or client due to the wrong (or even lack of) message from your marketing.
You constantly create documents, proposals, and all sorts of communication. But with writing we all know that once you've read through your work repeatedly – it becomes easy not to spot the various mistakes (grammar or spelling). Or when you must write about topics that have so much information and you must spend hours researching these; referring to different sources or links. This can take up a lot of your time and distract you from your daily tasks.
The cost of producing quality documents has become increasingly expensive. If you consider time spent on producing a leaflet or brochure of for example 5 pages – you're looking at spending at least 5 – 10 hours writing and putting in the correct format for printers. Depending on the size of the brochure – printing can also cost you an additional R300 – R1,000.
Now ask yourself: "what would the cost (or actually loss) be if there's even just one spelling or grammar mistake"? You are looking at a loss of at least R2,000 if you've gone for the maximum printing of 1,000 prints (and remember your time is not free).
This is where my services comes in handy – you give me your document and I proofread this for you @ only R300 per hour or you provide me with the information you have and I research and download the different documents for you in one folder or document.
When you sell products or services – you are most likely receiving email queries and voicemails at least 10 times per day. A study of 2,241 U.S. firms led by a researcher at South Korea's Sungkyunkwan University stated:
"Companies that try to contact potential customers within an hour of receiving queries are nearly 7 times as likely to have meaningful conversations with key decision makers as firms that try to contact prospects even an hour later. Yet only 37% of companies respond to queries within an hour."
The above is very true, but how many of us have the capacity to get back to clients within the 1st or even first 24 hours? Virtual 24-7 can do the initial phone call for you and then set up a convenient time for yourself or one of your consultants to discuss services or products in more detail with potential clients.
I can offer at least 6 calls made in one hour, saving you time and money. This can ensure you acquire 6 new leads, saving time for you to focus on other business and knowing that you can add clients to your database. Having a set time and date to explain the full range of your product and/or service to a potential new client can enhance the prospect of signing them up.
There are all sorts of automated systems, but nothing can take the place of personal contact. Virtual 24-7 can offer you this @ only R300 per hour, inclusive of the costs of the phone calls.